DOCKS MADE EASY....
Are you tired of removing and installing your dock each year? Are your tired of paying to have it removed and tired of waiting for a company to install it on time? We have the answer, let us install a permanent floating dock that you will never have to remove again--unless you want to. You can add benches, fishing rod holders, safety rails, easily add additional sections or a water slide to it in the future. Your dock raises up and down with the water levels, stable and easy to clean. Covering Michigan MI, Indiana IN and Ohio OH.
Installing (Pictures below) a floating dock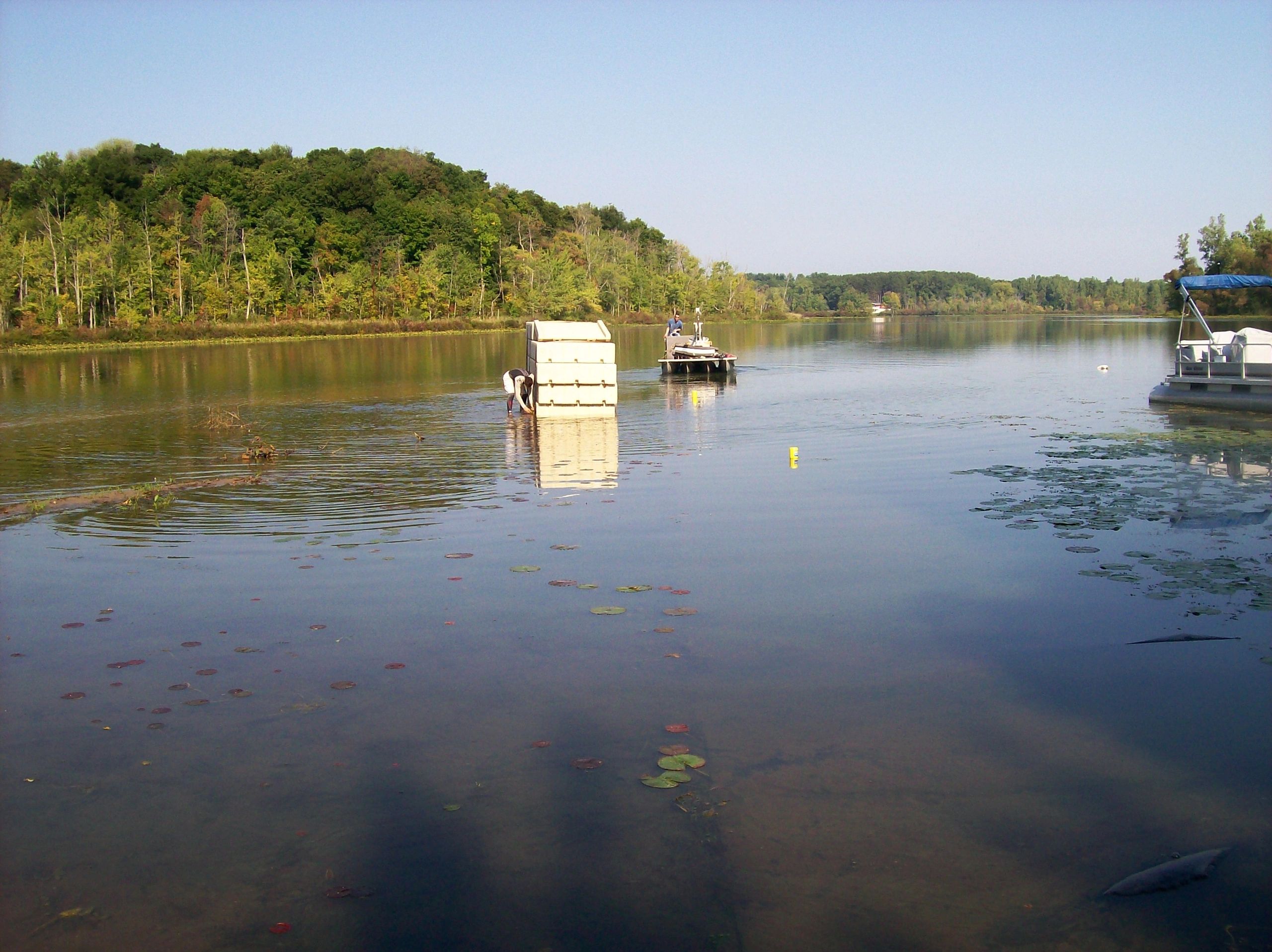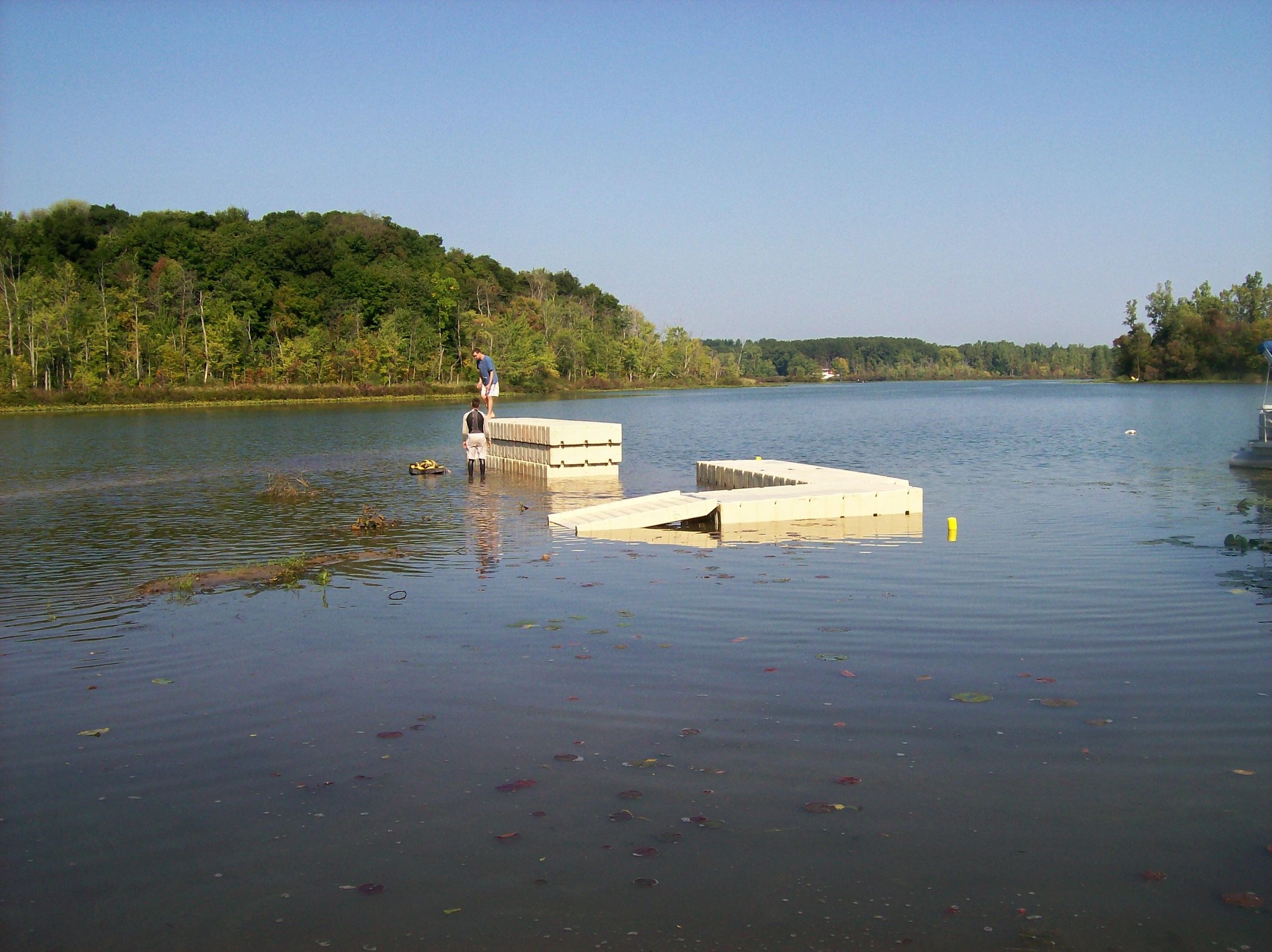 Let us professionally install a new Floating Dock for you.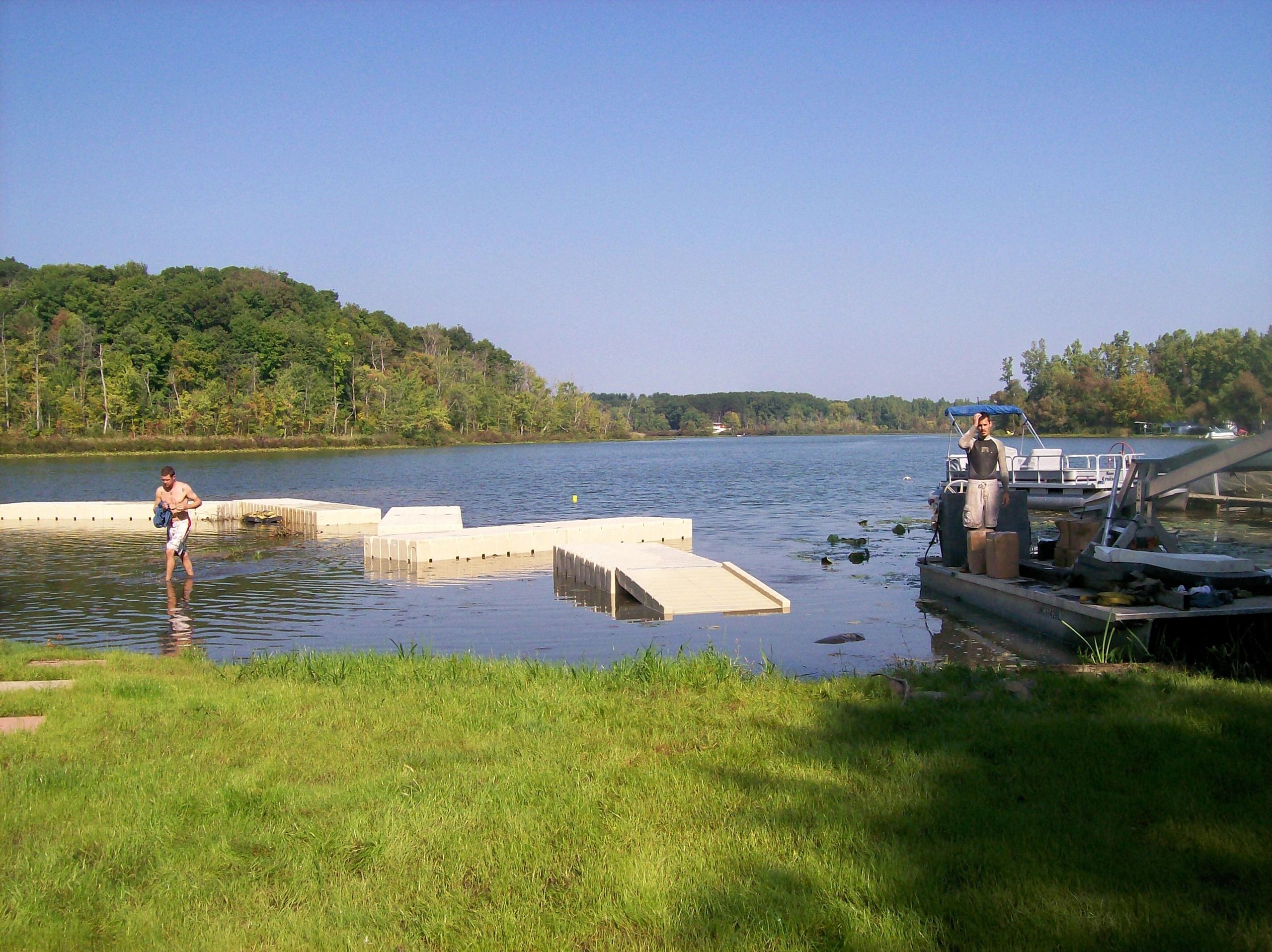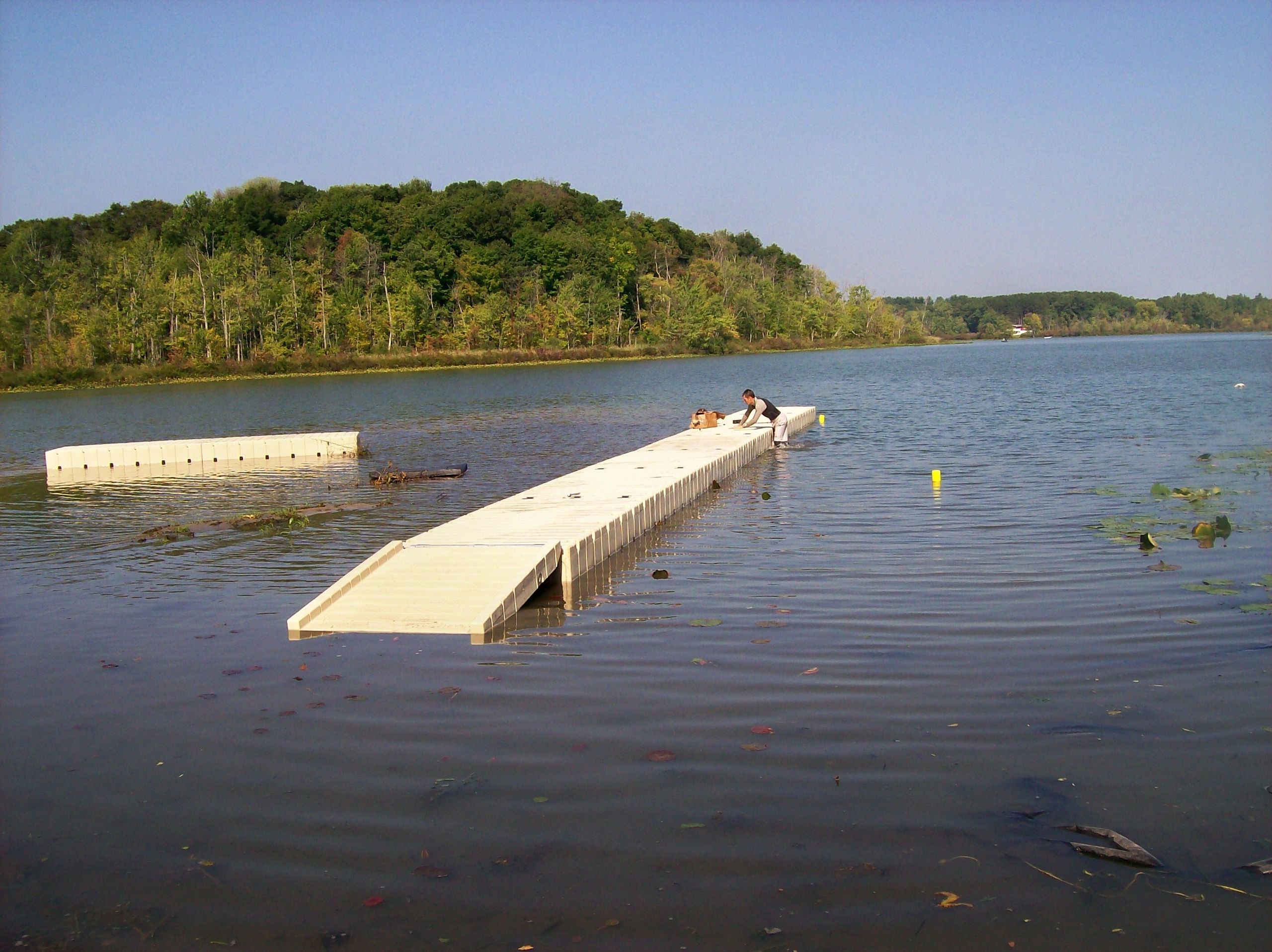 Don't have to EVER take your dock in or out again!Great in Mucky areas.
Do you want to keep Geese off your dock, swim raft or lawn?
Our customers have told us over the decades we have the absolute best goose, duck, seagull and critter deterrent made.
New Geese Deterrent--safely prevent, keep off Geese on your shoreline, grass, boat docks, swimming rafts several products to choose from. The Goose Be Gone TM will allow you to keep geese away, get rid of geese off your shoreline, sidewalks, swim raft, off your lawn. Also we have been told by clients The Goose Be Gone TM and Redneck Crittor Gettor TM are some of the best products in the world to keep deer out of a garden, keep ducks, geese, seagulls, pelicans, raccoons, squirrels, off or out of areas of a yard. Get rid of geese, ducks, seagulls off your lawn, or off your green grass (all that nasty goose poop). Pricing for these units are $125, with additional options. Have you tried the rest, now try the best email: manager@swampthing.us or 1-800-649-7946.
Keep Geese off your swim platform, or off your swim raft with this unique product is like no other with the

Redneck Crittor Gettor

TM . Are you tired of all the geese, duck, seagull or pelican poop on your swim raft. Then keep them off your dock or swimming raft with this portable unit. It's absolutely amazing goose, seagull or waterfowl deterrent. Call or email for details, pricing for these units average $145, depending on chosen options. Customers have using it also to keep away the neighbors cat, or dog - It's a great product!
Let us design a floating dock system that will be
personalized to meet your individual waterfront needs. The EZ dock floating system allows you to create dock platforms that can be enjoyed in many ways:
Swimming, Fishing, Safety, Entertaining Family, Boat Storage, Water skiing, Jet Ski platforms and Rafts. Every piece of the dock system is engineered to ensure safe, durable and low maintenance features.
The EZ dock sections are made from a low-linear density polyethylene, and have a patented hollow-chamber that creates pressure and suction, this is what makes the dock the most stable floating dock system on the market today. Since there is no foam, it is friendly on the environment. Again you can design a dock system that has the perfect layout for your needs and you can add sections/accessories later. Send us a email and we would be happy to send you a brochure or give you an estimate.